Days of Our Lives spoilers indicate that Roman Brady (Josh Taylor) will finally meet Eric Brady's (Greg Vaughan) friend Sloan Petersen (Jessica Serfaty). Unfortunately, Roman will not be impressed with Sloan at all. The encounter will leave Roman, hoping this romance is over soon.
Days Of Our Lives Spoilers – Sloan Petersen Is A Snake
Days Of Our Lives spoilers reveal that Sloan fights dirty no matter who she is going up against in court. However, Sloan has chosen to attack Abe Carver (James Reynolds) and Paulina Price (Jackee Harry) over not only her campaign but in a civil suit after Paulina and her daughter Chanel was released. Now Sloan is getting her revenge through a civil lawsuit.
Chances are that Sloan will bump into Abe or Paulina at the Pub. Of course, Roman could at least mention one of them, leading to a rant from Sloan. Roman has been friends with Abe for decades. T
hey used to work together. Roman would back up Abe in any situation, but with Sloan, he certainly will be on the Carver's side.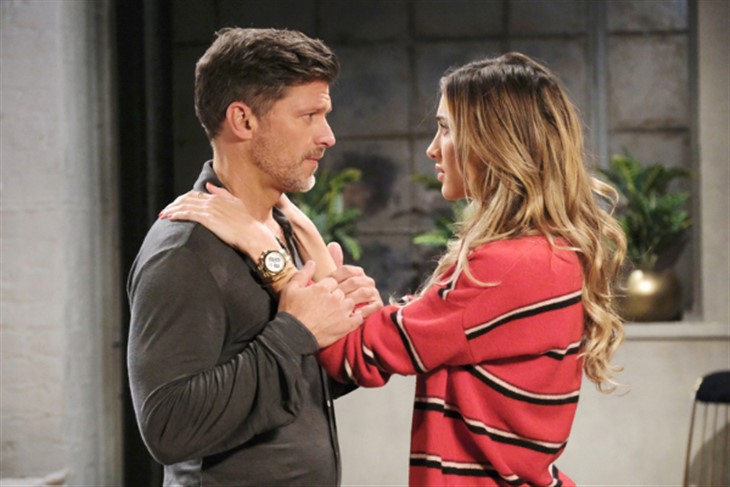 DOOL Spoilers – Sloan Petersen May Encourage Eric Brady To Do The Same
Sloan may decide that Eric should allow her to represent him in a lawsuit against the Dimeras. Sloan could start ranting about how Eric could make Kristen Dimera (Stacy Haiduk) pay for withholding the orchid. Sloan only knows how to hit people where it counts. Sloan will eagerly go after money if she can't do anything to put them away.
Roman won't want to hear anything about suing Kristen, and it isn't about bringing his wife or sister back. Sloan idea won't get Marlena back either. Sloan thinks about nothing but the bottom line. Sloan may think she is helping, but she certainly is not. Roman may even be tempted to throw Sloan out on her head.

Days Of Our Lives Spoilers – Sloan Petersen Is Not Eric Brady's Type
Sloan is not the type of woman that Eric would date at all. Roman knows this and feels that Sloan is making Eric turn down a path he doesn't like. Nicole Walker (Arianne Zucker) has been the most challenging relationship that Eric has been in during his lifetime. However, the family has grown to love Nicole and except her.
Will Roman tell Eric how he feels about Sloan and try to steer him in another direction? Will Eric see that error in Sloan's ways after she meets his dad? Roman certainly isn't going to like Sloan and could make that known to Eric. Will Eric heed his father's warning and get out before its too late?